Seller Info
User name: MissBlackKitty
User Since: 03/20/2021 14:54:25
Bids:

0
|
Auction Starts on Bid
or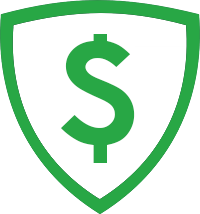 100% BUYER GUARANTEE Learn More
Vehicle Description
I bought this '07 SUV in '06 from the GMC dealership here in Vegas. It starts right up and runs great. The engine is strong and has never given me any problems. Exterior has some fading and a few minor dings and scratches and the runner on the passenger side has seen better days. The interior is gray leather and driver's seat has split at the seam. Disc changer is confused and keeps trying to eject with no disc in. It kept drawing battery so I had a kill switch put in to protect me from daily dead battery. I no longer need a large truck as this mom taxi has retired from transporting the troops and ready to get something smaller to drive. Would make a great work truck with lots of room for tools and crew to ride comfortable and secure. Original owner .
In State Title Title lost but titled to me
Seller Info
User name: MissBlackKitty
User Since: 03/20/2021 14:54:25
Auction & Payment Rules:
Buyers pay a 10% fee upon winning an auction. Fee must be pre-authorized before a bid is placed. Bidding on a vehicle on this website is the same as entering a contract to purchase the vehicle. Do not bid unless you intend to purchase the vehicle if won. Auction price must be paid in full to seller at time of pickup. Sellers accepted methods of payment are specified on this listing above. Buyers are responsible to remove the vehicle within 24 hours, unless other arrangements are agreed upon with the seller after contact is made. Only local bidding is allowed.