Seller Info
User name: Baja3333
User Since: 04/28/2021 14:00:14
Bids:

0
|
Auction Starts on Bid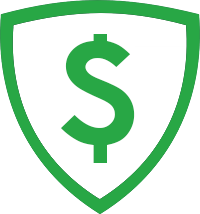 100% BUYER GUARANTEE Learn More
Vehicle Description
This is a beautiful 1974 Chevrolet Camaro SS. This SS has had a very clean restoration. Paint is in immaculate shape,the tires are in what look like almost brand new condition and the interior is timeless. No cracks in the dash new seats front and back and the carpet looks as if know one has even stepped in it. New gauges and that iconic SS wood grain steering wheel. An then the engine....... Modified 454 truly have to see to appreciate. This engine was made to be in this car. Simple and clean with the right touch of custom. If you would like any additional information reach out to MotoBucks.
In State Title in my name
Seller Info
User name: Baja3333
User Since: 04/28/2021 14:00:14
Auction & Payment Rules:
Buyers pay a 10% fee upon winning an auction. Fee must be pre-authorized before a bid is placed. Bidding on a vehicle on this website is the same as entering a contract to purchase the vehicle. Do not bid unless you intend to purchase the vehicle if won. Auction price must be paid in full to seller at time of pickup. Sellers accepted methods of payment are specified on this listing above. Buyers are responsible to remove the vehicle within 24 hours, unless other arrangements are agreed upon with the seller after contact is made. Only local bidding is allowed.