Seller Info
User name: Baja3333
User Since: 04/28/2021 14:00:14
Bids:

0
|
Auction Starts on Bid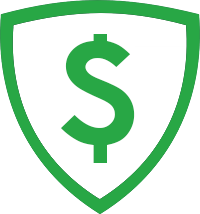 100% BUYER GUARANTEE Learn More
Vehicle Description
1970 Volkswagen Beetle with 79,674 miles. From what I can tell it has the 1.6L OHV 8-valve flat-4 57 hp engine. This beetle looks to have been completely gone through. The interior was so clean so custom. And the paint job is done by a true artist the wood grain that you see is painted on as well as the surfboard on top and on the rims. This beetle is ready to be taken to car shows. These Volkswagen beetles are truly timeless and highly sought after. If you have any questions reach out to MotoBucks and they'll help you.
In State Title in my name
Seller Info
User name: Baja3333
User Since: 04/28/2021 14:00:14
Auction & Payment Rules:
Buyers pay a 10% fee upon winning an auction. Fee must be pre-authorized before a bid is placed. Bidding on a vehicle on this website is the same as entering a contract to purchase the vehicle. Do not bid unless you intend to purchase the vehicle if won. Auction price must be paid in full to seller at time of pickup. Sellers accepted methods of payment are specified on this listing above. Buyers are responsible to remove the vehicle within 24 hours, unless other arrangements are agreed upon with the seller after contact is made. Only local bidding is allowed.