Seller Info
User name: Baja3333
User Since: 04/28/2021 14:00:14
1996 Chevrolet Camaro Z28
Bids:

0
|
Auction Starts on Bid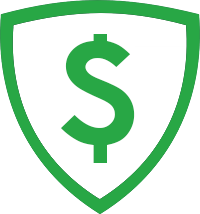 100% BUYER GUARANTEE Learn More
Vehicle Description
This 1996 Chevrolet Camaro z28 has been highly modified for the race track. It either was a police car or just modified by the Las Vegas metropolitan Police department. First thing you notice when you look into the car is a full roll cage and the relocated gas tank to the very rear. Where the gas cap used to be is now an emergency kill switch which I believe is used if you're trapped in the car they can kill it externally. The motor has definitely been fitted with aftermarket exhaust and intake but not sure what else. This would be a fun weekend racer for anyone that would just like to have some track days on their days off. Just from a visual inspection it seems you would pass any and all requirements in order to put it on the track immediately. If you would like some more information reach out to MotoBucks and we'll try to help any way we can.
In State Title in my name
Seller Info
User name: Baja3333
User Since: 04/28/2021 14:00:14
Auction & Payment Rules:
Buyers pay a 10% fee upon winning an auction. Fee must be pre-authorized before a bid is placed. Bidding on a vehicle on this website is the same as entering a contract to purchase the vehicle. Do not bid unless you intend to purchase the vehicle if won. Auction price must be paid in full to seller at time of pickup. Sellers accepted methods of payment are specified on this listing above. Buyers are responsible to remove the vehicle within 24 hours, unless other arrangements are agreed upon with the seller after contact is made. Only local bidding is allowed.