Seller Info
User name: Famous13
User Since: 02/16/2021 14:59:17
2000 Chevy S10 - Custom w/ 350 Motor!
Price Sold: $960
Bids:

32
| Date Sold:
05/16/21 5:26 pm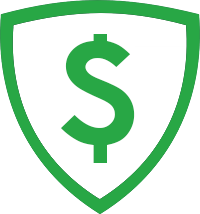 100% BUYER GUARANTEE Learn More
Vehicle Description

Fully custom s10! Sbc350 V8 brand new completely machined new internals , custom headers, msd hei distributor, msd wires, accel chip, edelbrock torker intake, edelbrock avs2 carburetor, March performance billet serpentine underdrive pulley system, 4 core aluminum corvette radiator, dual 12" electric fans, automatic th350 trans rebuilt , custom mounts engine and trans, real 2 piece American racing rims, custom stack style exhaust, racing corbaeu seats, 57 Chevy dash , auto meter gauges, fuel cell temporary mounted in back, Holley external fuel pump and regulator, have 2 good tires , back bumper and some misc to go with it.
Truck runs but trans lines not ram so fluid does leak when running. It's a crazy cool hot rod project that's close but still has a little more work to be road worthy. Everything is new Thousands invested...
needs front bumper ,transmission lines ran, wiring to gauges, fans,fuel pump finished, seats not mounted, dash finished, driver door needs new pin bushings, two tires swapped, paint and interior finished if desired.
S10 - Custom w/ 350 Motor!
In State Title not in my name
Seller Info
User name: Famous13
User Since: 02/16/2021 14:59:17
Auction & Payment Rules:
Buyers pay a 10% fee upon winning an auction. Fee must be pre-authorized before a bid is placed. Bidding on a vehicle on this website is the same as entering a contract to purchase the vehicle. Do not bid unless you intend to purchase the vehicle if won. Auction price must be paid in full to seller at time of pickup. Sellers accepted methods of payment are specified on this listing above. Buyers are responsible to remove the vehicle within 24 hours, unless other arrangements are agreed upon with the seller after contact is made. Only local bidding is allowed.
shanson1962
shanson196...
(
0
)
shanson1962
shanson196...
(
0
)