Seller Info
User name: AuctionArt
User Since: 09/01/2021 13:25:09
Bids:

0
| Time Left:
Expired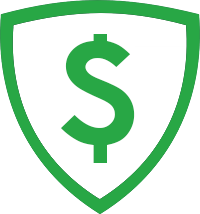 100% BUYER GUARANTEE Learn More
Vehicle Description
WATCH VIDEO!!!!!
DESCRIPTION:
1995 TOYOTA CAMERY with 246,148 miles. These are great cars that are notorious for running for very long periods of time. Extiorior damage on the front left, front right and left rear as you can see in the video. Interior has a cracked center console, steering wheel and the driver seat is from another year camry. Starts right up with no issues. We had this car running for about 45 minutes and it idled smooth and never overheated. No check engine lights or service lights on. Watch vidoe above for a detailed walk around.
PICKUP INSTRUCTIONS:
This vehicle is being sold AS-AS from a local impound tow company. Upon winning the auction you will be provided a contact person in your Motobucks "My Account" section under purchased vehicles and via email. You will call or text this number to arrange pickup. After completion of the sale you will be given a lien packet that you'll take to the DMV to assign a title in your name. WE ARE NOT open on the weekend so pickup must be scheduled during the week Monday - Friday. Pickups must be scheduled in advance to ensure someone is available to meet you at time of pickup.
Other (Please explain in the description box below)
Seller Info
User name: AuctionArt
User Since: 09/01/2021 13:25:09
Auction & Payment Rules:
Buyers pay a 10% fee upon winning an auction. Fee must be pre-authorized before a bid is placed. Bidding on a vehicle on this website is the same as entering a contract to purchase the vehicle. Do not bid unless you intend to purchase the vehicle if won. Auction price must be paid in full to seller at time of pickup. Sellers accepted methods of payment are specified on this listing above. Buyers are responsible to remove the vehicle within 24 hours, unless other arrangements are agreed upon with the seller after contact is made. Only local bidding is allowed.