Seller Info
User name: mccanic1988
User Since: 09/09/2021 10:01:24
Bids:

0
|
Auction Starts on Bid
or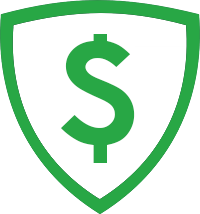 100% BUYER GUARANTEE Learn More
Vehicle Description
1991 corvette pro charged, it runs and drives but it needs to be tuned. Here's a list of everything done, it's been garaged most of its time, the weatherstripping was all replaced as well
Performance pistons/ring and crank
Upgraded summit racing cam
ebc lifters/rockers pushrods
Pro charger 44016
Blow off valves
two mini air coolers for cold and low air pressure split
mini ram ii intake
aluminum heads
arp head bolts
dui performance distributor
msd wires
fully caged(missing two cage links to get in and out)
30lb injectors
pcm was sent to pro charger to be programmed for injectors and charger
Moroso oil pan,
stealth 340 fuel pump
methanol tank in back with pump for super engine cooling
new tires
z06 rims in the rear
transmission rebuilt with upgraded stage 2 clutches and calibrations
Windows lights blinkers all work and ac, the cluster is fading and intermittently doesn't work, but Everything has been pretty much redone from the motor to most of the wiring and vacuum, Ac works, vehicle runs but chokes up sometimes when giving it gas, afr is not right, needs to be tuned and probably new blow off valves. Has a lot of money invested
In State Title not in my name
Seller Info
User name: mccanic1988
User Since: 09/09/2021 10:01:24
Auction & Payment Rules:
Buyers pay a 10% fee upon winning an auction. Fee must be pre-authorized before a bid is placed. Bidding on a vehicle on this website is the same as entering a contract to purchase the vehicle. Do not bid unless you intend to purchase the vehicle if won. Auction price must be paid in full to seller at time of pickup. Sellers accepted methods of payment are specified on this listing above. Buyers are responsible to remove the vehicle within 24 hours, unless other arrangements are agreed upon with the seller after contact is made. Only local bidding is allowed.