Seller Info
User name: liftedup
User Since: 06/24/2021 13:30:19
2008 Ford Fusion SE * SMOG CERT * LOW MILES
Price Sold: $3077
Bids:

26
| Date Sold:
09/28/21 12:27 pm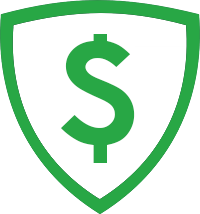 100% BUYER GUARANTEE Learn More
Vehicle Description
Powerful yet great on gas!
This well-cared-for, low miles, Ford Fusion that has the DOHC 3.0L V6, 221 horsepower, Porsche-designed engine. It gets 32 MPG on the road, yet the 5-speed AT packs immediate response and power when needed. It has only been driven 9,500 miles a year and all maintenance was on schedule. No drips or leaks, no dents, no paint faded bumpers. Clean title. Comes with Smog Certificate so you are assured that the drivetrain is running right and all sensors respond. Interior is a beige and grey color scheme with no rips or tears in the seats. Matching Michelin tires with lots of tread on alloy rims. A/C blows ice cold. Pioneer stereo with CD, USB/MP3. PS, PB, PDL, CC, Power Drivers Seat, Tilt Steering, AC, heater, anti-theft system, FOB key, 2-month old battery. Reliable. Winning bidder can pay the bid balance at the bank lobby of his/her choice where I will sign the title and turn over the keys. No tax since it is a Private Party sale through this auction, so that saves 8%. Kelly Blue Book Value average is $5,155. I will be showing it on Saturday 9/25 between 9 AM and 1 PM at 5700 Boulder Highway, Las Vegas.
Fusion SE * SMOG CERT * LOW MILES
In State Title in my name
Seller Info
User name: liftedup
User Since: 06/24/2021 13:30:19
Auction & Payment Rules:
Buyers pay a 10% fee upon winning an auction. Fee must be pre-authorized before a bid is placed. Bidding on a vehicle on this website is the same as entering a contract to purchase the vehicle. Do not bid unless you intend to purchase the vehicle if won. Auction price must be paid in full to seller at time of pickup. Sellers accepted methods of payment are specified on this listing above. Buyers are responsible to remove the vehicle within 24 hours, unless other arrangements are agreed upon with the seller after contact is made. Only local bidding is allowed.