2007 Mini Cooper - SMOGGED - COLD A/C - LOW MILES 82,000
[ID: 1712]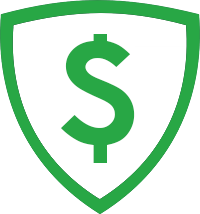 100% BUYER GUARANTEE Learn More
2007 Mini Cooper - SMOGGED - COLD A/C - LOW MILES 82,000
Type:
Cars & Trucks
[ID: 1712]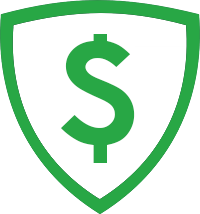 100% BUYER GUARANTEE Learn More
Seller Info
User name: NPVAauto
User Since: 09/12/2020 17:51:48
2007 Mini Cooper - SMOGGED - COLD A/C - LOW MILES 82,000
Price Sold: $4825
Bids:

135
| Date Sold:
10/23/21 4:17 pm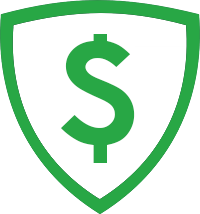 100% BUYER GUARANTEE Learn More
Cars & Trucks Description
SMOGGED!!!!!
COLD A/C!!!!!
Please read this post in detail before asking any questions, most will be answered here. We make answering questions that are already addressed here a low priority.

This car was donated to the Nevada paralyzed veterans and will be sold through the Motobucks no-reserve online auction on Saturday 10/23/21 at ~4 PM, to the highest bidder, visit Motobucks
.com for bidding information. Visit npvaauto
.com to see our other inventory, we post new vehicles as they come in.

When the vehicle came in it Had a check engine light on for temperature sensor which we replaced and now the Light is off., it seems to run and drive quite well, like new we would say.

The body and paint are very good with very few dings or scratches.

The interior is what we would call excellent, Air is cold

Motor is a 4 cyl auto transmission, it is smogged and sold with a smog certificate.

You may also inspect the vehicle at 5700 Boulder Highway the Day of the auction ONLY. Pick up of sold vehicles is also at this location. Vehicles are stored elsewhere until the day of the auction to reduce vandalism. We will be available at that location to show all our vehicles Saturday 10/23 from 9 to 1 and we allow inspection/brief test drives on that day only. Our cars are sold as is and there is no warranty or guarantee. We drive these cars briefly, typically about 20 miles, and note any obvious problems we find but we do not do any kind of thorough inspection.

SORRY WE WILL NOT SELL IT OUTSIDE THE AUCTION. PLEASE DON'T MAKE OFFERS TO BUY IT TODAY, MAKE YOUR BIDS THROUGH THE AUCTION WHERE WE WILL BE SELLING OUR DONATED VEHICLES GOING FORWARD. Note if a Winning bidder bids and does not pick the vehicle up they will be prevented from bidding in the future as the auction is a no-reserve auction so only bid if you are ready, willing and able to buy the vehicle for your bid price and accept the terms of sale posted here. Title is clean from NV vehicle pick up is Monday ONLY by appointment, so please call or text if you were the winning bidder to set up a time to pick up the car Monday, not Saturday not Sunday.. If you just show up chances are you will be standing around and waiting so please make an appointment first. We only accept cash for payment , No Zell not Venmo no PayPal. Please bring exact change And ID. Pick up is at 5700 Boulder Highway.

Terms are for cash only in person at pick up, Monday following the auction. Know that bidding will extend for four minutes if a bid is made within the last four minutes before closing. This could extend the bidding for sometime after the post to close. To avoid missing out at the last minute, please put your max bid in well before the close of bidding. Note; we are a charity and not a dealer so we cannot give you a temporary permit or a DRS number, but our cars are sold With no sales tax or other fees, except to the auction
Listing Type
Location
VIN number
Year
Make
Model
Cooper - SMOGGED - COLD A/C - LOW MILES 82,000
Mileage
Transmission
Drive Type
Engine Type
Cylinders
Title Status
In State Title in my name
Auction ID
Seller Info
User name: NPVAauto
User Since: 09/12/2020 17:51:48
Auction & Payment Rules:
Buyers pay a 10% fee upon winning an auction. Fee must be pre-authorized before a bid is placed. Bidding on a vehicle on this website is the same as entering a contract to purchase the vehicle. Do not bid unless you intend to purchase the vehicle if won. Auction price must be paid in full to seller at time of pickup. Sellers accepted methods of payment are specified on this listing above. Buyers are responsible to remove the vehicle within 24 hours, unless other arrangements are agreed upon with the seller after contact is made. Only local bidding is allowed.