Seller Info
User name: JonnyHotWheels
User Since: 06/30/2019 00:32:34
Reserve Not Met
A reserve price is the minimum price the seller will accept. This price is hidden from bidders. To win, a bidder must have the highest bid and have met or exceeded the reserve price.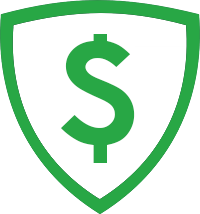 100% BUYER GUARANTEE Learn More
Vehicle Description
The car runs and drives well. It has a few small issues but nothing major.
Out of state Title in my name
Seller Info
User name: JonnyHotWheels
User Since: 06/30/2019 00:32:34
Auction & Payment Rules:
Buyers pay a 10% fee upon winning an auction. Fee must be pre-authorized before a bid is placed. Bidding on a vehicle on this website is the same as entering a contract to purchase the vehicle. Do not bid unless you intend to purchase the vehicle if won. Auction price must be paid in full to seller at time of pickup. Sellers accepted methods of payment are specified on this listing above. Buyers are responsible to remove the vehicle within 24 hours, unless other arrangements are agreed upon with the seller after contact is made. Only local bidding is allowed.
Questions for The Seller
Rocket man Says:
September 17. 2019 PM30 709 PM
What is your reserve?
Seller Says:
September 17. 2019 PM30 709 PM
$2000 is the reserve.
iBid2Win Says:
September 19. 2019 PM30 1021 PM
Can you list the issues with the vehicle for me and the other interested buyers please?
Ask a Question
Please log in to ask Question