Seller Info
User name: Patricia93
User Since: 10/10/2019 01:37:02
2001 Mazda Tribute
$200.00
Reserve Not Met
A reserve price is the minimum price the seller will accept. This price is hidden from bidders. To win, a bidder must have the highest bid and have met or exceeded the reserve price.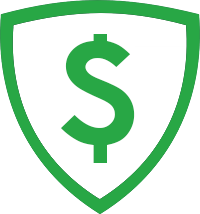 100% BUYER GUARANTEE Learn More
Vehicle Description
Its A great suv . It's having problems I believe electrical problems I'm not really sure. But everything else runs great on the Car I have the title in hand it's a rebuilt title.
In State Title in my name
Seller Info
User name: Patricia93
User Since: 10/10/2019 01:37:02
Auction & Payment Rules:
Buyers pay a 10% fee upon winning an auction. Fee must be pre-authorized before a bid is placed. Bidding on a vehicle on this website is the same as entering a contract to purchase the vehicle. Do not bid unless you intend to purchase the vehicle if won. Auction price must be paid in full to seller at time of pickup. Sellers accepted methods of payment are specified on this listing above. Buyers are responsible to remove the vehicle within 24 hours, unless other arrangements are agreed upon with the seller after contact is made. Only local bidding is allowed.
Questions for The Seller
prnuke Says:
October 13. 2019 PM31 456 PM
hi. can you pls tell me if the car is running or not? also, what are the electrical problems? I am local and could come by to see it. thanks.
Seller Says:
October 13. 2019 PM31 456 PM
No I believe it's the key ignition switch that's my messed up . And I'm not sure I just know the main fuse keeps blowing . I know not much about cars
Ask a Question
Please log in to ask Question