Seller Info
User name: LASCA1
User Since: 03/08/2020 23:50:43
2004 Saturn Ion Level 2
Price Sold: $140.00
Bids: 0
| Date Sold:
10/15/20 10:23 pm
or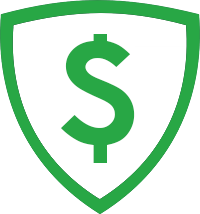 100% BUYER GUARANTEE Learn More
Vehicle Description
Missing driver's side outside mirror. Left front passsenger window shattered. No key. No battery. 1 flat tire, 1 good tire and the other two tires are missing. Car title was lost, but this car is still legally registered in my name (iii called the NV DMV too verify). Just haven't had the fund's to send out for a copy of this car's title, since i'm selling this car anyways. No body damage. It has a brand new radiator in it. I have the original receipt, showing the installation of the brand new radiator from The Meineke Car Care Center.
In State Title Title lost but titled to me
Seller Info
User name: LASCA1
User Since: 03/08/2020 23:50:43
Auction & Payment Rules:
Buyers pay a 10% fee upon winning an auction. Fee must be pre-authorized before a bid is placed. Bidding on a vehicle on this website is the same as entering a contract to purchase the vehicle. Do not bid unless you intend to purchase the vehicle if won. Auction price must be paid in full to seller at time of pickup. Sellers accepted methods of payment are specified on this listing above. Buyers are responsible to remove the vehicle within 24 hours, unless other arrangements are agreed upon with the seller after contact is made. Only local bidding is allowed.