Seller Info
User name: AndrenaeP
User Since: 08/24/2020 22:43:00
2002 Honda Accord
Price Sold: $900.00
Bids: 11
| Date Sold:
10/16/20 6:43 pm
or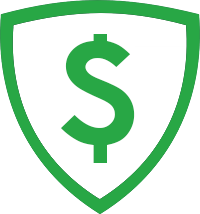 100% BUYER GUARANTEE Learn More
Vehicle Description
Out of state plates, up to date tags until next year May2021 New battery ,New starter , New Catalyst, New exhaust pipe recent under the hood work. Only major problems is Alternator bad, check engine light on
Out of state Title in my name
Seller Info
User name: AndrenaeP
User Since: 08/24/2020 22:43:00
Auction & Payment Rules:
Buyers pay a 10% fee upon winning an auction. Fee must be pre-authorized before a bid is placed. Bidding on a vehicle on this website is the same as entering a contract to purchase the vehicle. Do not bid unless you intend to purchase the vehicle if won. Auction price must be paid in full to seller at time of pickup. Sellers accepted methods of payment are specified on this listing above. Buyers are responsible to remove the vehicle within 24 hours, unless other arrangements are agreed upon with the seller after contact is made. Only local bidding is allowed.
Questions for The Seller
jaylbc Says:
10/13/2020 11:28:16 AM
Is it available to take a look at it or do you have a video
Ask a Question
Please log in to ask Question
derrell1020
derrell102...
(
0
)
Morenov333
Morenov333
(
0
)
Morenov333
Morenov333
(
0
)
brycen.ward
brycen.war...
(
0
)