Seller Info
User name: NPVAauto
User Since: 09/13/2020 00:51:48
2009 Ford Taurus SE
Price Sold: $421.00
Bids: 19
| Date Sold:
09/19/20 8:43 pm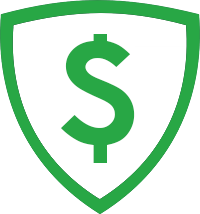 100% BUYER GUARANTEE Learn More
Vehicle Description
AUCTION ENDS AT 6:32 PM SATURDAY 9/19/2020. This car was donated to the Nevada paralyzed veterans and will be sold through the Motobucks no-reserve online auction ending on Saturday 9-19-20 at 6 PM, to the highest bidder, easily register and bid directly from this listing page. You may also preview and inspect the vehicle at 5700 Boulder Highway on Saturday 9/19/20 only from 9 am - 2 pm. $700 is the price we expect this vehicle to bid up to but it may bid up to more or less than this amount, it's just an estimate, and SORRY WE WILL NOT SELL IT OUTSIDE THE AUCTION. PLEASE DON'T MAKE OFFERS TO BUY IT TODAY, MAKE YOUR BIDS THROUGH THE AUCTION WHERE WE WILL BE SELLING OUR DONATED VEHICLES GOING FORWARD. Note if a winning bidder bids and does not pick the vehicle up they will be prevented from bidding in the future and the auction is a no-reserve auction so only bid if you are ready, willing and able to buy the vehicle for your bid price. We picked this vehicle up at the donor's home and the battery was dead and even with a jump we could not get the car to start or even turn over. The donor stated that about a year ago the car blew a head gasket and it has been sitting for a year. It will need the heads removed and replaced as a minimum and perhaps a new engine. There are dings/dents/scrapes here and there as well. The car does not run, Did not smog and is not sold with a smog certificate. Title is Nevada. Interior is in good shape but dirty.
In State Title in my name
Seller Info
User name: NPVAauto
User Since: 09/13/2020 00:51:48
Auction & Payment Rules:
Buyers pay a 10% fee upon winning an auction. Fee must be pre-authorized before a bid is placed. Bidding on a vehicle on this website is the same as entering a contract to purchase the vehicle. Do not bid unless you intend to purchase the vehicle if won. Auction price must be paid in full to seller at time of pickup. Sellers accepted methods of payment are specified on this listing above. Buyers are responsible to remove the vehicle within 24 hours, unless other arrangements are agreed upon with the seller after contact is made. Only local bidding is allowed.
Hugocid408
Hugocid408
(
0
)
Hugocid408
Hugocid408
(
0
)
Hugocid408
Hugocid408
(
0
)
Hugocid408
Hugocid408
(
0
)
Hugocid408
Hugocid408
(
0
)
Hugocid408
Hugocid408
(
0
)
Hugocid408
Hugocid408
(
0
)
Hugocid408
Hugocid408
(
0
)
Hugocid408
Hugocid408
(
0
)