Seller Info
User name: gmichael
User Since: 07/04/2019 21:54:49
2004 Cadillac CTS
Price Sold: $1210.00
Bids: 71
| Date Sold:
09/19/20 8:37 pm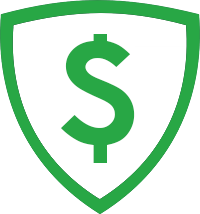 100% BUYER GUARANTEE Learn More
Vehicle Description
ATTENTION: AUCTION ENDS AT 6:43 PM SATURDAY 9/19/2020. This Cadillac is going to be auctioned to the highest bidder and is a great overall car. It will pass smog, has good tires and is ready for a new driver. Watch the video walk around to see a more detailed look at the overall condition. The car has a slight vibration At idle due to motor mounts that need to be replaced . The motor mounts have actually already been purchased and come with the car in the trunk. They just need to be installed and this will be good to go. Also you will see a small spray paint streak on the driver side back fender in the picture, this can easily be removed with the right solvent and it will look good as new. Interior is in pretty great condition with the exception of the cuts in the driver a passenger seat. Do not let this one get away with very little work this car will look and drive like new again. Bid with confidence, this car is ready to be registered and driven away! BEFORE YOU BID WATCH THE FULL VIDEO WALK AROUND ON YOUTUBE BY COPYING AND PASTING THE FOLLOWING LINK: https://youtu.be/N2ihRwIaOMg
In State Title in my name
Seller Info
User name: gmichael
User Since: 07/04/2019 21:54:49
Auction & Payment Rules:
Buyers pay a 10% fee upon winning an auction. Fee must be pre-authorized before a bid is placed. Bidding on a vehicle on this website is the same as entering a contract to purchase the vehicle. Do not bid unless you intend to purchase the vehicle if won. Auction price must be paid in full to seller at time of pickup. Sellers accepted methods of payment are specified on this listing above. Buyers are responsible to remove the vehicle within 24 hours, unless other arrangements are agreed upon with the seller after contact is made. Only local bidding is allowed.
Questions for The Seller
amfjr13 Says:
September 17. 2020 06:54:20 AM
You'll guarantee that will pass smog?
Seller Says:
September 17. 2020 AM30 654 AM
Yes, I'll have the smog ready when someone picks it up.
Toosoc Says:
September 19. 2020 07:01:46 PM
Is it a V6 or V8? I'm looking at motor mount replacement but I can't find the car with a V8. I did a bin search to find out and the vin you posted with the car is not for a Cadillac.
Seller Says:
September 18. 2020 PM30 645 PM
It's a V8 and I have new mounts in the trunk
laprody2k Says:
September 19. 2020 06:23:19 PM
Does the A/C blow cold???
Motobucks Says:
September 19. 2020 06:40:59 PM
Yes, the A/C blows cold.
Ask a Question
Please log in to ask Question
Anthonyewide67
Anthonyewi...
(
0
)
Gnfishin52
Gnfishin52
(
0
)
Diaamoond22
Diaamoond2...
(
0
)
Vinceturner
Vinceturne...
(
0
)
Vinceturner
Vinceturne...
(
0
)
Vinceturner
Vinceturne...
(
0
)
Vinceturner
Vinceturne...
(
0
)
Vinceturner
Vinceturne...
(
0
)
Vinceturner
Vinceturne...
(
0
)