Seller Info
User name: BPASLLC
User Since: 06/30/2019 02:57:03
Bids: 1
| Time Left:
Expired
or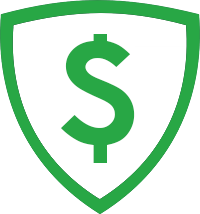 100% BUYER GUARANTEE Learn More
Vehicle Description
This Mazda is a great running car with no known mechanical issues. It has a fresh smog and is sold from a dealer with tax included along with a 30 day temporary license plate to send you driving off in a registered legal vehicle. It is in very good condition as shown in the pictures and is ready for a new home. There are two options to purchase the vehicle, you can "Steal The Deal" at $4450 which is mid private party price for this car with tax included. Or I have the reserve set at $3500 which will trigger a live auction if you prefer to try and get it cheaper. This one is ready for its next road trip today with cold A/C. Bid with confidence this car is a winner!
In State Title in my name
Seller Info
User name: BPASLLC
User Since: 06/30/2019 02:57:03
Auction & Payment Rules:
Buyers pay a 10% fee upon winning an auction. Fee must be pre-authorized before a bid is placed. Bidding on a vehicle on this website is the same as entering a contract to purchase the vehicle. Do not bid unless you intend to purchase the vehicle if won. Auction price must be paid in full to seller at time of pickup. Sellers accepted methods of payment are specified on this listing above. Buyers are responsible to remove the vehicle within 24 hours, unless other arrangements are agreed upon with the seller after contact is made. Only local bidding is allowed.