Seller Info
User name: djclendenin
User Since: 10/18/2020 04:56:05
2006 Mini Cooper
$1300.00
Bids: 4
| Time Left:
This auction might extend in last 5 minutes.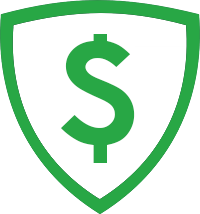 100% BUYER GUARANTEE Learn More
Vehicle Description
Well maintained 2006 Mini Cooper. No mechanical issues as it has been taken care of for my wife by her father, an experienced mechanic. New rotors, brakes, and clutch. John Cooper Works Edition with leather seats, integrated phone via Bluetooth, and Harmon Karin sound system. Cosmetic damage as shown in photos, driver seat cracked leather, scratched drivers door, and minor chips on the hood.
In State Title in my name
Seller Info
User name: djclendenin
User Since: 10/18/2020 04:56:05
Auction & Payment Rules:
Buyers pay a 10% fee upon winning an auction. Fee must be pre-authorized before a bid is placed. Bidding on a vehicle on this website is the same as entering a contract to purchase the vehicle. Do not bid unless you intend to purchase the vehicle if won. Auction price must be paid in full to seller at time of pickup. Sellers accepted methods of payment are specified on this listing above. Buyers are responsible to remove the vehicle within 24 hours, unless other arrangements are agreed upon with the seller after contact is made. Only local bidding is allowed.
FrankWizza
FrankWizza
(
0
)
Sillyjilly
Sillyjilly
(
0
)