Seller Info
User name: NPVAauto
User Since: 09/12/2020 17:51:48
1961 Chrysler Windsor
Price Sold: $353
Bids: 25
| Date Sold:
02/06/21 4:05 pm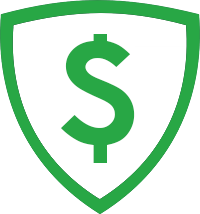 100% BUYER GUARANTEE Learn More
Vehicle Description
Will not part out!
Please Do not ask to buy parts, the answer is no. I am selling the whole car.

This vehicle was sitting for a number of years at a repair shop that did work on it, they stated that the motor and tranny were rebuilt. The motor seems like it has been painted in the not too distant past which would suggest that it was indeed rebuilt. We were able to get the car to run using starter fluid, but that's it. The tank will be full of Old Gooey gasoline and will need to be boiled out before more gas can be put in it. The car is quite rusty, I would call it too rusty to restore but it has a lot of good parts on it. Several of the Lugnuts are stripped out so it really couldn't be driven even if it were running on its own gas. The car will be sold through the Motobucks Auction to the highest bidder on Saturday, February 6 at about 4 PM. Please don't make offers to buy it today we will not pull it out of the auction. Visit Motobucks
.com for bidding Info. Nevada title in hand. The odometer reads 06288, This could be 106 or 206 we don't know.

And once again please do not contact me about buying parts off of it I won't sell them. I know some of you will still contact me about buying parts anyway but the answer will still be no, Please save your time and mine. Thanks
In State Title in my name
Seller Info
User name: NPVAauto
User Since: 09/12/2020 17:51:48
Auction & Payment Rules:
Buyers pay a 10% fee upon winning an auction. Fee must be pre-authorized before a bid is placed. Bidding on a vehicle on this website is the same as entering a contract to purchase the vehicle. Do not bid unless you intend to purchase the vehicle if won. Auction price must be paid in full to seller at time of pickup. Sellers accepted methods of payment are specified on this listing above. Buyers are responsible to remove the vehicle within 24 hours, unless other arrangements are agreed upon with the seller after contact is made. Only local bidding is allowed.
lvpurchaser
lvpurchase...
(
0
)
Anthonyewide67
Anthonyewi...
(
0
)
Anthonyewide67
Anthonyewi...
(
0
)