Seller Info
User name: NPVAauto
User Since: 09/12/2020 17:51:48
1998 Newman Dutch Star 32'
Price Sold: $15030
Bids: 195
| Date Sold:
02/27/21 5:00 pm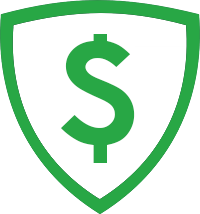 100% BUYER GUARANTEE Learn More
Vehicle Description
Pop Out and Generator Demo Video (Newly Added)
Update: Roof A/C unit was tested today and it does work.
This rig was donated to the Nevada paralyzed veterans and will be sold through the Motobucks no-reserve online auction on Saturday 2-27-21 at ~4 PM, to the highest bidder, visit Motobucks.com for bidding information. Visit npvaauto.com to see our other inventory, we post new vehicles as they come in. Terms are for CASH ONLY in person at pick up, Monday following the auction.(note on sales over $5000 we will accept bank wire transfer,) NO ZELL, Venmo, or PayPal

We picked this Vehicle up and it had been sitting for seven years under a covered storage area. The donors had gotten older and parked it without using it much. It only has 18,000 miles on it, We cannot find any problems driving this vehicle Except that the tires are a little bumpy. No doubt they have flat spots from sitting in the same position so long and in our experiences sometimes those go away with driving and sometimes they don't. it seems to run and drive very well like the mileage would suggest at only 18k. There is one pop out on the driver side. Onan marquis 5500 generator.

we did drive the rig for about 20 miles to get it ready for Smog and check it out. Motor is 460 v8 cyl automatic transmission car is smogged and sold with a smog certificate.

The paint Is just what we would call good Although somewhat faded.The interior that's what we would call very good as well. There is some slight damage to the driver side rear corner as you can see from the photos. Because the coach had been part so long the fuel pump had gone bad so we dropped the tank and replaced the fuel pump. The tank was not dirty, it had very little gas in it

You may also inspect the vehicle at 5700 Boulder Highway where the vehicle is parked. We will be available at that location to show all our vehicles Saturday 2-27 from 9 to 1 and we allow inspection/brief test drives Around the block on that day only. No one in the office has keys or information about the cars so please don't disturb them During the week.Our cars are sold as is and there is no warranty or guarantee.

$8000 is the price we expect this vehicle to bid up to but it may bid up to more or less than this amount, it's just an estimate, and SORRY WE WILL NOT SELL IT OUTSIDE THE AUCTION. PLEASE DON'T MAKE OFFERS TO BUY IT TODAY, MAKE YOUR BIDS THROUGH THE AUCTION WHERE WE WILL BE SELLING OUR DONATED VEHICLES GOING FORWARD. Note if a Winning bidder bids and does not pick the vehicle up they will be prevented from bidding in the future as the auction is a no-reserve auction so only bid if you are ready, willing and able to buy the vehicle for your bid price and accept the terms of sale posted here. Title is Colorado , no brands, vehicle pick up is Monday by appointment, so please call or text if you were the winning bidder to request a time to pick up the car Monday, If you just show up chances are you will find no one there to help you, so please call or text first, We will confirm by text or call.We only accept cash for payment, no Venmo, no ZELL, no PayPal, But we will except bank wire transfer on sales over 5000
In State Title in my name
Seller Info
User name: NPVAauto
User Since: 09/12/2020 17:51:48
Auction & Payment Rules:
Buyers pay a 10% fee upon winning an auction. Fee must be pre-authorized before a bid is placed. Bidding on a vehicle on this website is the same as entering a contract to purchase the vehicle. Do not bid unless you intend to purchase the vehicle if won. Auction price must be paid in full to seller at time of pickup. Sellers accepted methods of payment are specified on this listing above. Buyers are responsible to remove the vehicle within 24 hours, unless other arrangements are agreed upon with the seller after contact is made. Only local bidding is allowed.