Seller Info
User name: ahlstrom88
User Since: 08/21/2019 11:47:56
2003 Buick Century
Price Sold: $270.00
Bids: 0
| Date Sold:
08/22/19 9:38 am
or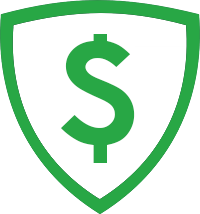 100% BUYER GUARANTEE Learn More
Vehicle Description
The car needs the A.C. evacuated and recharged. The engine check light is on, and the odometer was illuminating again but went black last night, it seems to be an electrical issue, since I took the dash apart to reach the cluster controller and it had a loose wire that I temporary taped. "Odometer worked when I tried to repair it" see attached pics. It hadn't worked since 8/11 the day I bought it. The title hasn't been transferred into my name because of this issue and it needs the thermostat changed too which I purchased but it is too expensive for the labor, and this is holding up the smog as well. But look at the pics I have of the title, I just bought this car 8/11 And I'm sure the end result you need is the title transferred to your name! Ps..... THE NEW PART "thermostat" IS IN THE CENTER CONSOLE OF THE CAR.
Other (Please explain in the description box below)
Seller Info
User name: ahlstrom88
User Since: 08/21/2019 11:47:56
Auction & Payment Rules:
Buyers pay a 10% fee upon winning an auction. Fee must be pre-authorized before a bid is placed. Bidding on a vehicle on this website is the same as entering a contract to purchase the vehicle. Do not bid unless you intend to purchase the vehicle if won. Auction price must be paid in full to seller at time of pickup. Sellers accepted methods of payment are specified on this listing above. Buyers are responsible to remove the vehicle within 24 hours, unless other arrangements are agreed upon with the seller after contact is made. Only local bidding is allowed.