Seller Info
User name: 86seller
User Since: 10/11/2019 20:25:59
2002 Buick Lesabre
Price Sold: $500.00
Bids: 0
| Date Sold:
10/29/19 3:57 am
or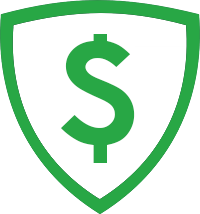 100% BUYER GUARANTEE Learn More
Vehicle Description
Wont start could be starter or timing plate I bought a truck so didnt want to fix but ran great for a long time so if you can get it started it should run good you can come over and check it out whenever any reasonable offer will be accepted.
In State Title in my name
Seller Info
User name: 86seller
User Since: 10/11/2019 20:25:59
Auction & Payment Rules:
Buyers pay a 10% fee upon winning an auction. Fee must be pre-authorized before a bid is placed. Bidding on a vehicle on this website is the same as entering a contract to purchase the vehicle. Do not bid unless you intend to purchase the vehicle if won. Auction price must be paid in full to seller at time of pickup. Sellers accepted methods of payment are specified on this listing above. Buyers are responsible to remove the vehicle within 24 hours, unless other arrangements are agreed upon with the seller after contact is made. Only local bidding is allowed.
Questions for The Seller
gwicks100 Says:
October 16. 2019 PM31 818 PM
Id like to check it out today if possible
Seller Says:
October 13. 2019 PM31 427 PM
.
royalcrowntowing Says:
October 29. 2019 AM31 441 AM
I was supposed to place a bid on this car and some how it purchased it How can I change this
Seller Says:
October 29. 2019 AM31 441 AM
Not really sure go to contact us on motobucks I'm guessing that would be how
Ask a Question
Please log in to ask Question