Seller Info
User name: Rowan11
User Since: 02/19/2021 16:17:19
2002 Chevrolet Silverado 1500
Bids:

0
| Time Left:
Expired
or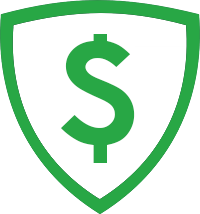 100% BUYER GUARANTEE Learn More
Vehicle Description
Rebuilt engine (77k) installed at 187k miles. Put on 23k since installation on 12/2018. I have limited documentation (apparently the Wisconsin company doesn't keep records a/p customer service rep Scott Green) of purchase and installation so mileage is closer to 100k.
Cracked windshield, some interior/exterior damage pictured. Alternator and Battery new purchased less than 6 months ago (I have receipts)
Truck runs well but when idle (just recently) a squeak comes from by the serpentine belt. Check engine light on. It may be a quick fix but I am not spending $ to have a mechanic tell me its something big when it may just need a new belt.
Clean Title, one owner.
In State Title in my name
Seller Info
User name: Rowan11
User Since: 02/19/2021 16:17:19
Auction & Payment Rules:
Buyers pay a 10% fee upon winning an auction. Fee must be pre-authorized before a bid is placed. Bidding on a vehicle on this website is the same as entering a contract to purchase the vehicle. Do not bid unless you intend to purchase the vehicle if won. Auction price must be paid in full to seller at time of pickup. Sellers accepted methods of payment are specified on this listing above. Buyers are responsible to remove the vehicle within 24 hours, unless other arrangements are agreed upon with the seller after contact is made. Only local bidding is allowed.